The European Open Rivers Programme joined Hiitolanjoki's major financiers. This ensures the demolition of the last power dam at Ritakoski. The Open Rivers Programme is a grant giving organisation dedicated to restoring rivers. Hiitolanjoki's Ritakoski is the first aid target of the Open Rivers Programme in Finland.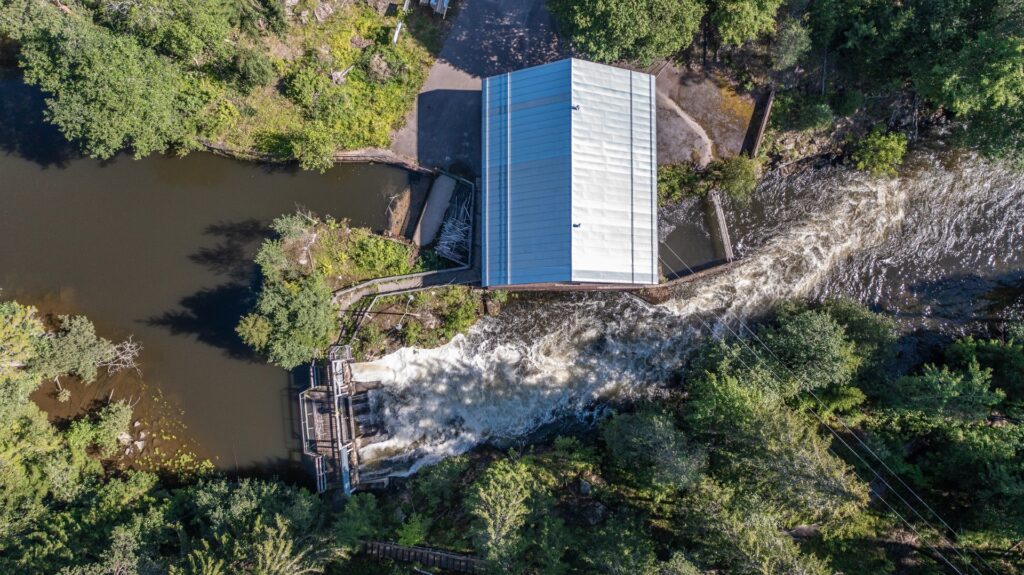 Ritakoski power plant and Hiitolanjoki before restoration on 26 July 2023. Photo: Mikko Nikkinen.
The restoration of nature has been discussed in Europe for the past year. Most of the rivers in Europe are dammed for power generation or for other reasons. Around one million bigger or smaller have been built in Europe, which has put river ecosystems and the organisms that depend on them, such as migratory fish, under great threat. Now dams are being dismantled in many places, and funding is needed for that. Free-flowing undammed rivers provide a habitat for many plant and animal species.

The demolition and restoration project of the River Hiitolanjoki's three dams in Rautjärvi is a major breakthrough in Finland. Hiitolanjoki has also attracted a lot of interest internationally, now also in the form of funding. The demolition of the dam of the last power plant in Ritakoski rapids can be ensured when the Open Rivers Programme has joined the financiers, awarding a grant of 100,000 euros to the South Karelian Foundation for Recreation Areas. The Open Rivers Programme started in 2021 and was established to to restore endangered European rivers supporting interventions that lead to the removal of small dams and the restoration of river flow and biodiversity. Hiitolanjoki's Ritakoski is the first aid target of the Open Rivers Programme in Finland.
Also forest company UPM also joined Hiitolanjoki's financiers
In addition to this, in the end of July the international forest company UPM Oyj announced a donation of 50,000 euros to Ritakoski rapids from its Share and Care Program.
A large number of financiers make it possible to dismantle the Hiitolanjoki dams
The total cost estimate for Ritakoski's restoration work is around 700,000 euros. The other financiers enabling the demolition of Ritakoski and the two presious power dams are the Ministry of Agriculture and Forestry (main financier), the Southern Karelia Savings Bank Foundation, WWF, Metsä Group's Nature Program, South Karelia Cooperative Bank, the Raija and Ossi Tuuliainen Foundation, Lähitapiola incurance company and several private financiers.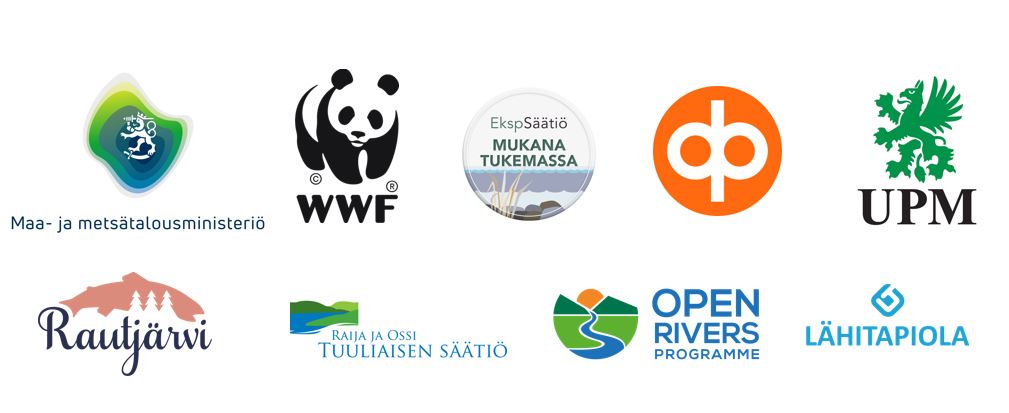 More info about Hiitolanjoki project : Hanna Ollikainen, CEO South Karelian Foundation for Recreation Areas +358 40 823 5105 hanna.ollikainen@ekvas.fi